ALANO Club of FWB
Project:
Club Expansion and Renovation
The goal of the proposal is to expand and enhance the groups served in number and diversity.
Objectives:
1-renovate the existing facility by enclosing the existing patio and converting residence room

2-expand capacity for existing groups

3-expand diversity by providing handicap accessibility
4-establish support groups
5-continue partnerships and establish new ones
6-revise/develop and print informational brochure
7-expand community outreach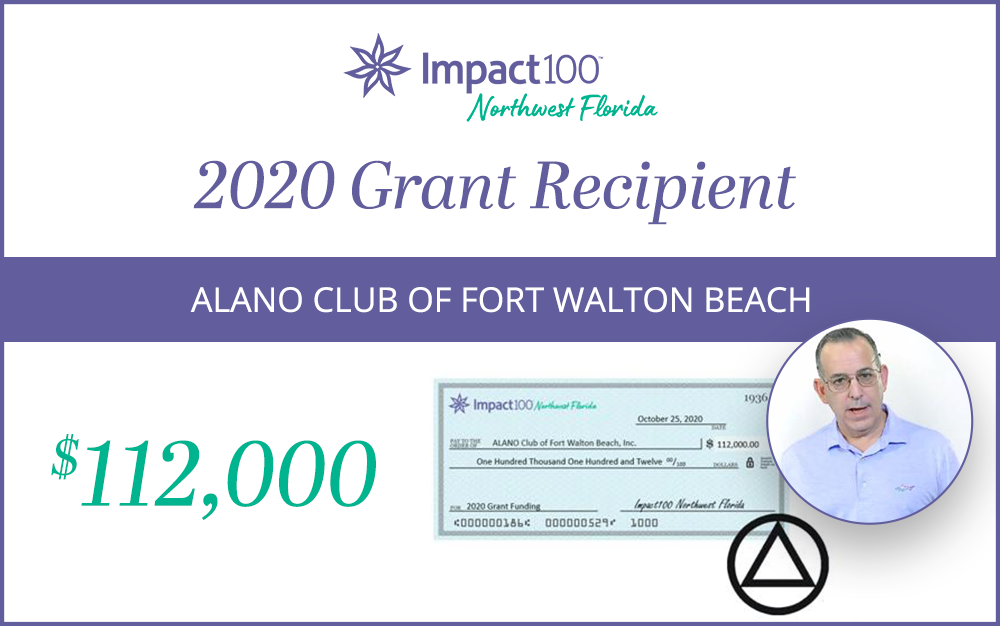 Needs To Be Met:
We provide sanctuary for those striving to attain recovery and maintain sobriety. Since 1986, ALANO has grown from a cottage in Shalimar with a small group of AA members to its present location, hosting more than 40 meetings weekly with almost 600 attendees. Groups include those who come to find support and learn a way out from their seemingly hopeless lifestyle, seeing the wonder of recovery in others and having a chance to change their lives. The grant will fund expansion to assure growth in membership in established groups and expand support groups. Both addiction and recovery branch out and touch everyone with whom ALANO members come in contact: family members, loved ones and others whose lives are affected. Joe F: I believe that much of my success as a sober person has to do with my involvement with ALANO. It has provided a safe place for me. There I could stay sober and clean, learn how to express my thoughts and feelings, make friends, work hard, find purpose and give back.

Summary Of How Funds Will Be Used:
The ALANO Club project is designed to expand and enhance our facility at 52 Beal. The project components include: conversion of the existing patio to an enclosed room for additional meeting space; addition of handicap accessibility such as a ramp, accessible restrooms, designated parking and paving the parking lot; replacement of existing doors and windows; repair of roof; and, requisite floor covering, drywall, trim and paint. The attention to handicapped accessibility will promote greater diversity in the population served. Expansion of meeting space will also assure that meetings segregated by gender will be available to those women who have expressed an interest in having such ALANO groups available.
Why Is This Transformational And High Impact For Okaloosa and/or Walton County:
The project is transformational, for by expanding the ALANO facility, we anticipate an increase in membership and in the diversity of that membership. As we serve a greater number of individuals, we also create greater potential for benefit to their families and others who are affected by addiction, recovery and sobriety. Additional meeting space, either used as an expansion for existing groups or as a separate enclosed meeting room, will have high impact for those men and women and families that we serve.
How Project Will Be Sustained After Two Years:
Sustainability of the project will be perpetuated through continuation of existing funding sources: rent from existing programs, donations from individuals and support from local organizations and businesses. Since the proposed project is primarily for construction, continuation will be related to standard maintenance through established protocol. In addition, ALANO will continue to research and apply for other grant funds that will address goals and objectives described in this application.